Fundraising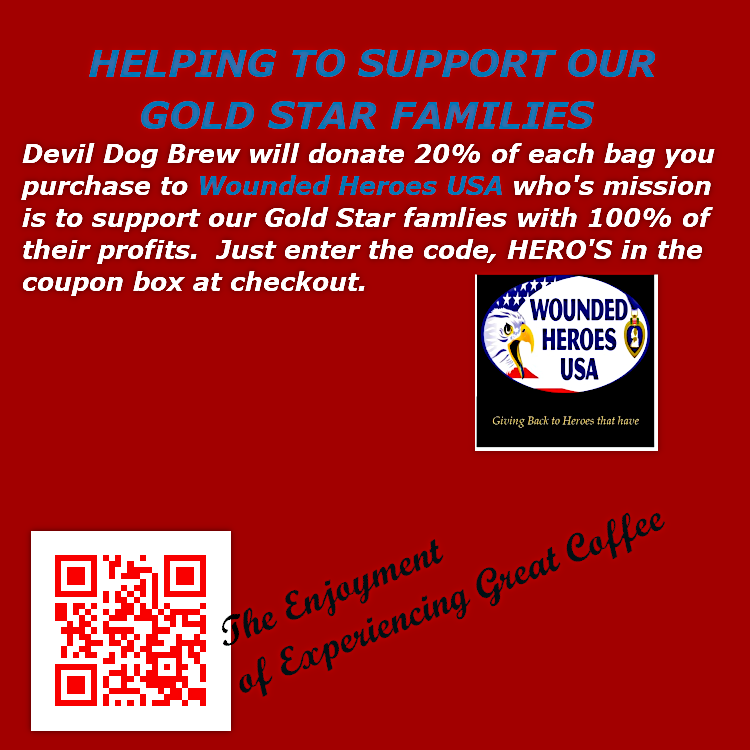 Devil Dog Brew supports Wounded Heroes USA by providing our own coffee label, free brewed coffee at our functions, and donating 20% of sales to WH USA. Join in on this fundraiser for select coffee, order today.
Services / Outreach Fishing Program
We are happy to provide professional outfitting support to those that have sacrificed since August 10, 2010. Over 900 Active Duty Recovering Soldiers and Gold Star Families of the Fallen have had the opportunity to participate in outdoor fishing and picnic experience in the Rocky Mountain Region. The natural therapeutic exposure to the outdoors and catching fish has calmed many individuals by experiencing a quiet zone away from daily haunting thoughts, by concentrating on the surrounding lakeside beauty, rippling water, splashing fish, and the fresh smell of clean mountain air. Topping it all off with a hot lunch picnic. Please join us in offering your participation. You can make a healing difference by supporting those that have sacrificed. Thank you!
See below for a short video about Wounded Heroes U.S.A. Outreach Fishing Program, and past events. The testimonies are those of actual participants at Lower Lake Ranch, Pine Colorado, and other locations in Colorado.
Contact Mountain Time Media for a complete "ACRONYM – The Cross-Generational Battle With PTSD" DVD video copyright 2016.